WELCOME TO OLERAI HOUSE & SANCTUARY
Olerai House is one of Kenya's best-kept secrets, a charming and relaxing getaway on the shores of Lake Naivasha, where you can immerse yourself in luxury and comfort in a beautiful farmhouse on a private wildlife sanctuary just two hours by road from Nairobi. Nature was left to take charge of this former cattle farm in 2001, and today, the farmhouse is shrouded in bougainvillea and the scent of wildflowers fills the warm air. Wild animals graze beneath soaring acacias, while down by the lake fish eagles swoop in for a kill or cry their haunting call as hippos harrumph close by. It is one of those secret little gems where people in the know go for a romantic weekend, for a break with the family from the stresses of the city, or to iron out hours of travel fatigue. Come to stay with us, pamper yourself and your loved ones, and feel yourself breathe deeper and slower as you reconnect with a simpler rhythm. We will do everything we can to make you feel at home.
Bright, individually-decorated rooms are furnished with expansive beds and crisp linens, and the en-suite bathrooms are stocked with organic soaps and lotions to soothe your skin. Our chefs produce unforgettable meals with our tasty organically-grown or pasture-raised ingredients, picked fresh from the garden each day. The farmhouse drawing room is comfortably arranged around a crackling log fire where you can sip chilled wine, relax and warm your toes.
Soaring acacias, herds of plains game and riotous nature have replaced tractors, fertilisers and fences since this working farm was left to go wild. Today it is a pristine territory for you to enjoy, on foot, on horseback, or from the comfort of a swinging hammock. Zebra, antelope and giraffe pay you the compliment of ignoring you completely as you walk amongst them, and at night hippo come to crop the lawn while leopard pad silently down the avenue.
Strolls, walks or hikes designed for guests of all fitness levels take you out into nature to see it as our ancestors did, at ground level. Being so close to the wildlife with no vehicle or fence to take away from the magic is an unforgettable experience. Or take a motorboat out onto the lake to see fish eagles soar, pods of hippo, and the myriad bird species that nest in the papyrus. End with a relaxing picnic on Crescent island a half hour boat ride away.
OUR GUESTS APPRECIATE THE WAY WE LOOK AFTER THEM
"We have been here now for the third time in one year and this is really our favourite place in Naivasha. With the quietness, the beautiful garden, the friendly staff and the great food, this is like a paradise. Last night, sitting at the campfire, we saw hippos and buffalos at a very short distance. Amazing, thanks! We will be back." – R Otto, C Otto and S Otto "The highlight of our stay in East Africa! The food, environment and staff are all beyond expectations. Thank you so much for a very memorable holiday." – Jan, Canada "An unforgettable introduction to Kenya for all of us. Exquisite food, hippos in the night, hornbills at breakfast and charming, charming people. Thank you so much!" – Camilleri, USA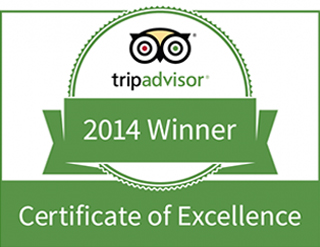 Olerai House, Sirocco, Elephant Watch Camp, our Boutique Safaris and conservation work have all appeared in numerous press articles and magazines. Below are some of our favourites.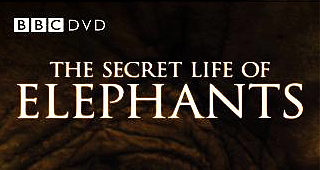 The Secret Life of Elephants is a BBC nature documentary series following the lives of elephants and the work of the conservation charity Save the Elephants in Samburu National Reserve, Kenya.