EXCLUSIVE, INTIMATE & PRIVATE
At the heart of the Elephant Watch Portfolio (EWP) are two private luxury lodges, Olerai House and Elephant Watch Camp, an exquisite family home, Sirocco, a self-catering Cabin, and a tailor-made Boutique Safaris business. The portfolio, founded by Oria Douglas-Hamilton, a native Kenyan of Italian and French extraction, has grown out of her passionate love of Africa, its people and wildlife. Each lodge has its own particular character and style. Come and enjoy our hospitality, with its delicious food, its tranquillity, its Afro-Italian chic – and the great outdoor adventure that beckons from beyond.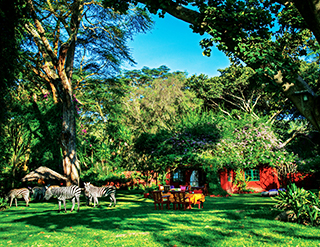 Olerai is a hidden gem on the shores of Lake Naivasha that you can escape to for a romantic weekend, get away from the smog and rumbles of city life, or iron out hours of travel fatigue. The sanctuary is a private Garden of Eden, where by day you can stroll across the verdant grass surrounded by hundreds of wild yet curious animals.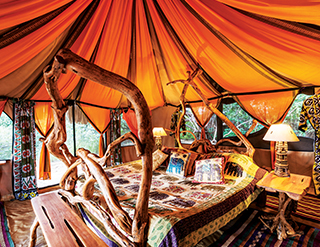 Elephant Watch Camp is a luxury tented camp with the highest eco-credentials, located in Samburu National Reserve. A favourite haunt of wildlife enthusiasts, filmmakers, and opinion-shapers, it's one of the few places where wild elephants slide so close by to the side of your vehicle that you can reach out and touch them.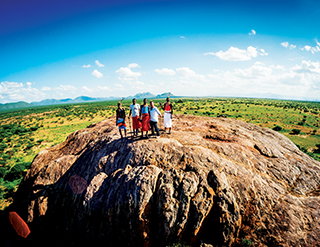 We take pride in weaving together all that we love most to create bespoke safaris that will introduce you to the Africa of your dreams. Each trip brings you closer to nature to experience the rich abundance of animal life, meet the indigenous people, and enjoy the very best of a wild safari – all of which feeds back into wildlife conservation.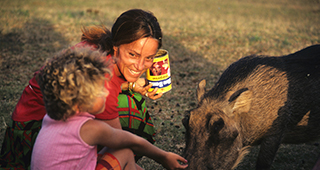 EWP is a family run company founded by our matriarch, Oria Douglas-Hamilton, that draws inspiration from nature and nurtures a profound eco-ethic that's evolved out of 50 years of working in elephant conservation. Our greatest desire is to share our love of the wild world and its creatures with you.
At EWP we aspire to use eco-tourism to improve livelihoods and reinforce the conservation ethic of traditional cultures to protect and preserve wild areas and animals. Our eco-philosophy informs our work, and we strive to minimize our footprint and do no harm. We believe that development is welcome, but not at the automatic expense of the ancient ways of nomadic people whose understanding of the wild environment is second to none. The continued well-being of our planet is part of our responsibility as decent beings to protect for the benefit of our children and all creatures, who we believe have an intrinsic right to exist with or without man.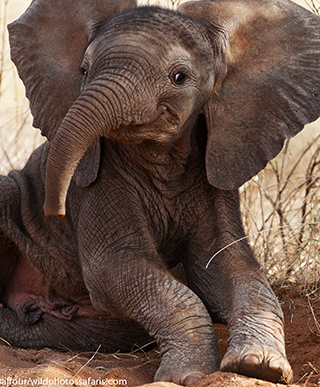 Olerai House, Sirocco, Elephant Watch Camp, Bespoke Safaris and conservation work have all appeared in numerous press articles and magazines. Below are some of our favourites.
The Secret Life of Elephants is a BBC nature documentary series following the lives of elephants and the work of the conservation charity Save the Elephants in Samburu National Reserve, Kenya.