Battle for the Elephants
documents the difficult years that Iain and Oria Douglas-Hamilton spent in the 1970s and '80s trying to persuade the world that ivory poaching was out of control, and fighting to ban the international ivory trade. The book won several conservation and literary awards. See reviews here on
Amazon.
Among the Elephants is an account of Iain and Oria's time in Manyara National Park, Tanzania, doing their pioneering study of wild elephant social behaviour and raising their two daughters.
The Elephant Family Book is a charming children's book written by Oria, that tells the story of rare elephant twins born in Manyara during their study.
This Wild Life was a ten part series that follows the behind the scenes dramas of the lives of both the humans and animals that live in and around Elephant Watch Camp in Samburu National Reserve, Kenya. The series was a smash hit and has been repeatedly broadcast on the BBC in the UK, PBS in the states and across the world.
African Safari  follows the adventures of elephant expert, Mara Douglas Hamilton, and "lion whisperer", Kevin Richardson, on Ben Stassen's epic 3D safari, as they travel from the great sand dunes of Namibia's desert to the slopes of Kilimanjaro in 4WD jeeps and a hot air balloon.
THE SECRET LIFE OF
ELEPHANTS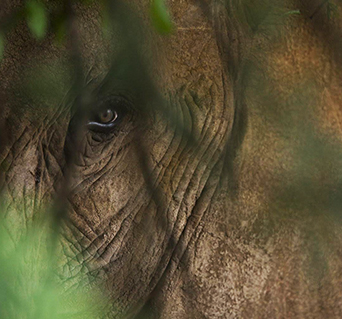 The Secret Life of Elephants, documents the social trials and tribulations of the wise old elephant matriarchs and their families in Samburu, told by four Save the Elephant researchers in the golden days before a resurgence in ivory trade that has since decimated Africa's elephants.
Living with Elephants
 is the story of a nomadic Samburu woman who tries to right a mythological wrong by apologising to an elephant. She's helped by BBC wildlife presenter, Saba Douglas-Hamilton, who brings her to Samburu reserve to meet elephants for the first time.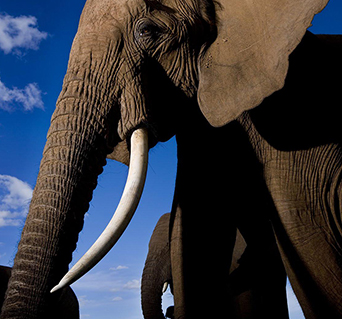 Elephants of Samburu
 documents the gathering of 1000 plus elephants coming together to socialise, mate and revel in greenery after the rains. As bull elephants fight and babies are born, an orphan runs into trouble. Saba follows the action with the team at Save the Elephants.
Heart of a Lioness
is the extraordinary story of an adolescent lioness who fostered an unweaned antelope calf for a fortnight. Baffling scientists and animal experts alike, the action was filmed by the Douglas-Hamilton sisters in a world first that hit the international news.
My Life with Animals dips into the many films Saba has featured in over the years, giving a fascinating behind-the-scene glimpse of the animal stories that have inspired her both as a natural history presenter and growing up in Africa as the child of pioneering elephant researchers.
THE FAMILY THAT LIVES
WITH ELEPHANTS
The Family that Lives with Elephants
portrays the early life of the Douglas-Hamiltons in Manyara National Park, Tanzania, when Iain and his wife Oria did the first-ever study on the social behavior of wild African elephants, and raised their two young daughters in the bush.
Samburu Streetview is a collaborative effort between Google Earth and Save the Elephants, giving a new perspective on known elephant families by simultaneously filming them from Earth and Space. Experience the delights of intimate elephant encounters by clicking here .